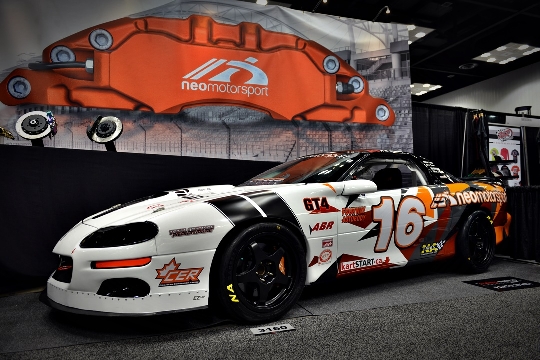 As you can see the Camaro has new livery for 2018! The car also had the honor of being at the 2017 PRI show in Indianapolis being the star of the Neo Motorsports booth. Neo is our brake supplier and these brakes are nothing short of amazing.
MT Motorsports continues to do most of the engineering on the car and it is getting close to perfect. We still have front lower control arm issues which MT says they can rectify, and we will be replacing all the shocks so we know what we actually have underneath the Camaro lol.
Great news is that Hurst and Flowmaster have jumped on board for 2018 and supplied us with a Billet/Plus Shifter and Flowmaster race muffler! Great products from great companies. Hopefully the car will compete in the new CER series this year at Shannonville and Mosport.
We also hope to be able to run the Vintage Grand Prix at Mosport this June as it has always been one of our favorite events.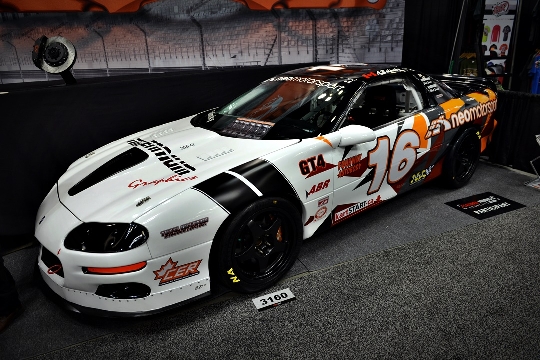 ABOUT ABR
The team principal and driver is Alan Balinsky. Alan is also the General Manager of Red Hill Toyota in Hamilton Ontario.
Alan has been involved in motorsports since the age of 17. He has competed in everything from autocross and circuit racing to drag racing in the last 35 years. ABR will be racing in the newly formed CER endurance racing series and possible a few selected Vintage races for 2018
Alan has signed on with DriveTeq.ca in 2014 as one of their advanced driving coaches which also will continue for 2018! DriveTeq.ca is one of Canada's premier driver coaching programs and ABR is proud to be a member of their team!
Our biggest victory was the 2009 BEMC Spring Trophy races where we started last (40th) in the field of the first race of the day. We moved up 20 positions in the 20 minute race and started the afternoon race 20th overall and 3rd in class, finishing 12th overall and 1st in class. The organizers had decided that the Spring Trophy would go to the largest class which was our class GT4. The "Spring or Dunlop" Trophy has been around since 1950 and has some of the great Canadian racers such as Bill Brack, Eppie Wietzes and Richard Spinard as winners of this most prestigious trophy! Truly this was our proudest moment as a team to date.
ABR also raises money for The Hospital For Sick Children in Toronto and the Make A Wish Foundation, through various on track events and ride alongs each year.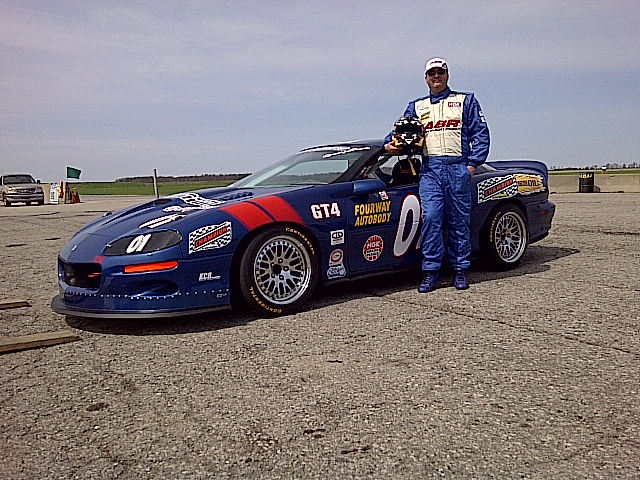 THE TEAM
The team is directed by crew chief Chris (Coneman) James and engineered by Matt Savini of MT Motorsports. Their knowledge, patience and countless hours have made ABR the success it is today! Chris has overseen all modifications done since the purchase of the original RX-7.
When we moved to the Camaro the team of Chris James, Curtis James and Kris Dickson performed some of the modifications to the Camaro including the building of a one off Carbon Fiber/Kevlar dashboard and modifications to the customer exhaust and interior floor. Neo Motorsports joined our team in late 2016 and has been amazing to work with for suspension and brakes.
2018 SPONSORS
Our sponsors for 2018 are Neo Motorsports who have provided us with amazing race brake package and MT Motorsports who provide us with just about everything lol. Millennium Graphics and Fourway Auto Body are forever faithful in keeping the Camaro looking the best! We are also in negotiations with a tire company and hopefully will have something worked out for the upcoming season.
HISTORICAL/RACE INFORMATION
The Camaro is actually quite a rare find, it is one of 135 factory built 1LE Camaro's for 1994. Total 1LE production for the 4th generation Camaro (1993-2002) was only 464! The 1LE package for 1994 consisted of Koni Shocks, stiffer suspension bushings, stiffer springs, larger sway bars, heavy duty oil cooler, fog light delete option, the LT1 5.7 litre engine with heavy duty cooling and the T56 6-speed trans. Air conditioning was not available on 1LE cars until later years. Also rare on 1LE cars was the ability to have the roof painted body color instead of black like other Camaro's of its year.
The car was orginally built by Trac Motorsports and competed in the Michelin Endurance series, and was later run by Steve Kent in various regional race series including the Touring GT series.